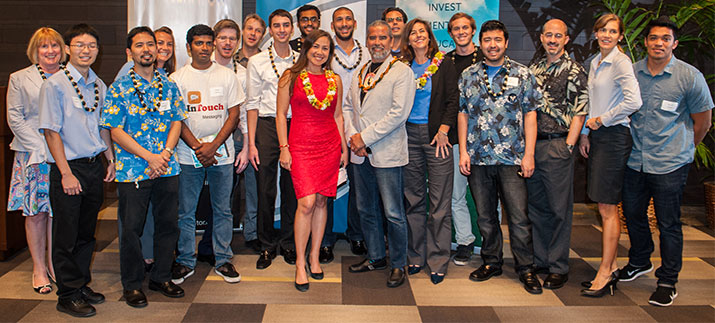 Blue Startups Cohort #4
Selly Automotive , Adventure Local, Beekley, InTouch, JobRangers, Lifestyle Rewired, Lilikoi, Sagely, TipTopHealth, and VRchive.

Selly Automotive
Selly Automotive is disrupting the $4 billion dollar automotive software market with its sales platform for both the automotive sales person and auto dealerships.  View page: a1softwaregroup.com

ADVLO
Adventure Local ( Advlo ) connects travelers with authentic local adventures around the world. Local adventure guides are empowered by having access to a global market of travelers and are able to easily upload, showcase, and sell their adventure activities. View page: advlo.com

Beekly
Beekley Mobile App brings big data to small restaurant businesses.  Beekley brings in new customers by sending only ads they want, directly to their phones.  Beekley keeps current customers coming back with integrated loyalty rewards.  View page: hibeek.com

InTouch
InTouch allows private secure communication & tracking of a single user or a group. We are targeting the tourism & travel industry as well as student education camps.  View page: getintouch.co

JobRangers
Recruiting solutions using Big data, Machine Learning, and Crowdsourcing, helping companies hire talent they need through sources they trust. JobRangers is helping pinpoint and widen the base of eligible candidates for the appropriate opportunities while assisting companies hire based on data driven facts.  View page: jobrangers.com

Lifestyle Rewired
Redefining Healthy Aging through lifestyle. Our science-based methodology jump-starts you onto a healthy trajectory for your brain and body that can last a lifetime. We offer self-audits and profiles for brain health, live Immersion Travel Programs in locations that model near zero rates of dementia, and offer web based programs that promote brain health for 50+ year olds.  View page: lifestylerewired.com

Lilikoi
Lilikoi delivers information to locations using iBeacon technology. Our iOS app will allow you to walk into any venue, and have automatic access to relevant information. View page:  lilikoi.io

Sagely
Bringing senior communities together to promote fun, wellness and healthy behavior as a new approach to reducing the cost and inefficiency of the current healthcare system.  View page: gosagely.com

Tiptop Health
A patient analytics and marketing solution which helps providers increase patient retention and acquisition through intelligent and relevant communications. The solution results in increased practice revenue as well as patient satisfaction.  View page:  tiptophealth.co

VRCHIVE
VRCHIVE is a virtual reality company. Our Goal is to enable casual users the ability to experience and share VR content seamlessly across multiple platforms. 
Blue Startups Cohort #3
Comprendio, Cultur, Ingollow, JUICIES, Quic,
FOCUS OPUS, Vantage Sports & YURU.
Blue Startups Cohort #2
GIBI, Happy Hour Pal, LiveSift, Ridify,
SEE/RESCUE, Workers On Call & XMAP.
Blue Startups Cohort #1
FlowWater, Minded Gifts, Pharmly, SurroundsMe, Tealet,
Tow Choice, Wicked Loot, and Volta.
FloWater was founded in 2011 by a young environmental entrepreneur, Wyatt Taubman. While at college, Taubman learned of the plastic water bottle pollution crisis that we all face globally and felt compelled to do  something about it. How to keep people from reaching for more water  bottles? Provide a better alternative – easily accessible, premium 7X  purified, oxygenated, and mineral enhanced reusable water bottle Refill  Stations. The concept of FloWater was born. myflowater.com

co-founded by Mark and Tiffany Quezada of Honolulu, aims to create a suite of applications (apps) to give people the tools they need to be more thoughtful within their social circles. Minded Gifts keeps track of important events like birthdays or anniversaries and provides tailored gift suggestions according to a person's profile. For more information visit:
www.mindedgifts.com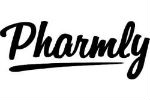 Pharmly is the first software of its kind directed at the pharmaceutical industry to combat drug shortages. It is a reverse bidding platform that allows healthcare facilities to request bids from vendors for all pharmaceutical needs. Pharmly is designed to drive down healthcare costs and foster small business through competitive bidding process. For more information, visit: www.pharmly.com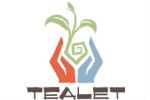 founded by Elyse Peterson of Honolulu, is a direct-from-grower e-commerce marketplace that allows US tea drinkers to connect with
tea growers from around the world. Tealet curates tea for drinkers with the Global Tea Taster subscription service allowing drinkers to learn more  about and purchase their favorite teas in the marketplace. For more information please visit tealet.com.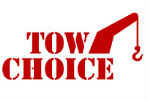 Dave Kozuki and Robert Chang of Honolulu are co-founders of Tow Choice. Using an instant bidding platform, Tow Choice will eliminate the costs and inefficiencies of tow truck dispatch centers using mobile and instant bidding technologies. For more information visit:
www.towchoice.com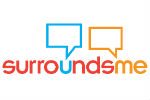 Honolulu-based, SurroundsMe automates social media marketing, turning loyal customers into advocates and online content creators for businesses. Led by Ann Boots, chief marketer, and Rob Bertholf chief software architect, SurroundsMe, uses an online platform connecting brands with their constituents to engage in social media. For more, visit: www.surroundsme.com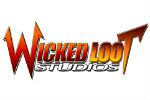 Wicked Loot, a game development studio, addresses the core gaming market for mobile by making games that feature content generated by the users themselves. From Redwood City, CA, team members include John Lee, game designer, Craig Cerceo, lead programmer, and Shouguo Li, backend engineer. For more information visit:
www.wickedloot.com

Volta, founded by Scott Mercer of Honolulu, provides electric vehicle charging stations to major metropolitan areas and commercial sites. Volta partners with commercial site owners providing charging stations and installation and a split of advertising revenue. For more information, visit: www.voltacharging.com.