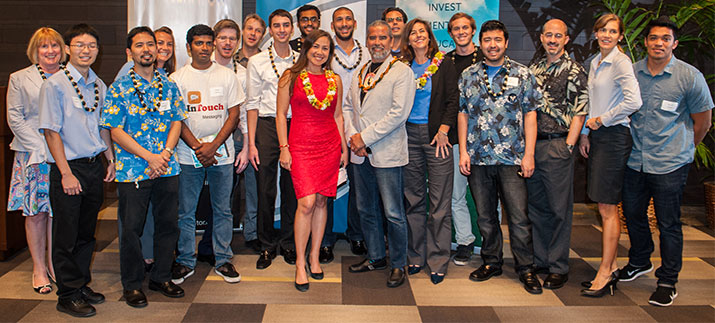 Blue Startups Cohort #5
Benjamin, CandyBAR®, Freshr, Huedoku, Paperplane, TotalGDS, Ujoin, and VRCHIVE.

benjamin
benjamin is a mobile app that gives the end-user two things: targeted deals on the products that they love, and sixty seconds to decide whether to buy or pass.
benjaminapp.co

CandyBAR®
CandyBAR® is a custom-branded mobile app platform that improves events, tourism and civic pride using the most accurate and accessible mobile technology that betterengages users and deepens brand participation.
candylab.com

Freshr
Freshr is creating an open market for small- to mid-sized sustainable fisheries to sell to and brand themselves in B2B or B2C markets.
freshr.io

Huedoku
Huedoku is pioneering the understanding and enhancement of perception and aesthetic. First product is a therapeutic and addictive color puzzle.
huedoku.com

Paperplane
Paperplane is an artificial intelligence powered travel planning platform that automatically plan trips for travelers.
TotalGDS
TotalGDS is a travel activity B2B reservation system. It specializes in China's FIT and online booking markets. totalgds.com 

Ujoin
Ujoin is the only do-it-yourself advocacy platform on the market. This white label service builds email lists, communicates with politicians, mines data, and passes laws.
ujoin.org

VRCHIVE
VRCHIVE is a virtual reality company. Our Goal is to enable casual users the ability to experience and share VR content seamlessly across multiple platforms.
alpha.vrchive.org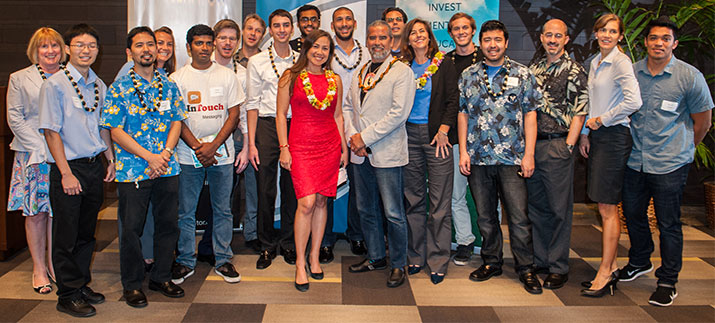 Blue Startups Cohort #4

Selly Automotive , Adventure Local, Beekley, InTouch, JobRangers, Lifestyle Rewired, Lilikoi, Sagely, TipTopHealth, and VRchive.
Blue Startups Cohort #2
GIBI, Happy Hour Pal, LiveSift, Ridify,
SEE/RESCUE, Workers On Call & XMAP.
Blue Startups Cohort #1
FlowWater, Minded Gifts, Pharmly, SurroundsMe, Tealet,
Tow Choice, Wicked Loot, and Volta.